Advanced Machines
Equiped 3sets of high speed vaccum metalizing machines, 8sets of extrusion coating machines to suport best quality and quick delivery.
6S Management system
Introduced with 6S management system for a whole company, SEIRI,SEITON,SEISO,SEIKETSU,SHITSUKE,SECURITY,give efficient production.

Exclusive supply chain
Group company with different subsidaries supply a stable good price and fast delivery for raw materials.
Max 2100mm width
3sets of wide machine make width max up to 2100mm

Skilled production team
With 80% of employees with more than 10 years of experiences, extrusion coating labours won the equipment and technology innovation award from government-run assessment.
ZHEJIANG PENGYUAN NEW MATERIAL CO.,LTD
PENGYUAN is a whole industry chain manufacturer in Hangzhou China, setting up the flag of national high-tech enterprise,with 3 sets of vaccum metalizing machines, 8 sets of PE extrusion coating production lines, guided by the 6S management system.As China's largest extrusion coating film base, the company obtained the whole system of production standards ISO9001,ISO14001,ISO45001.
Polarfoil is made by vacuum metalized polyester film coated with ldpe or Pure aluminum foil coated wtith ldpe,is one of its professional and hot sales product. Polarfoil has been supplied to the customers all over the world with each year over 360milion square meters (tons)per year. With wider and deeper cooperation,Pengyuan will continue focus on extrusion coating technical develop and manufacturing. and is dedicated to be advanced energy saving new materials and solution provider.

CONTACT US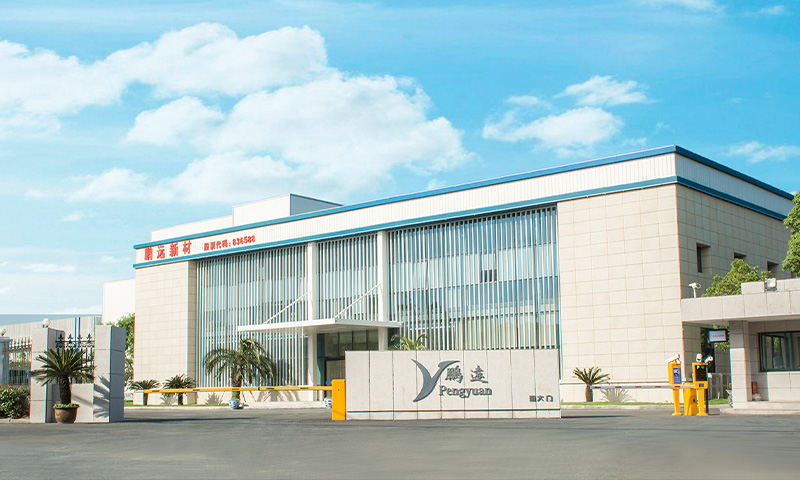 COATING PROCESS
Polymer resin hot melt in high temperature, linear extruded though T-die extruder, with stretching attached to the surface of base layer (film,paper,woven fabric etc.) , with quick cooling and forming pressure to be a composite material.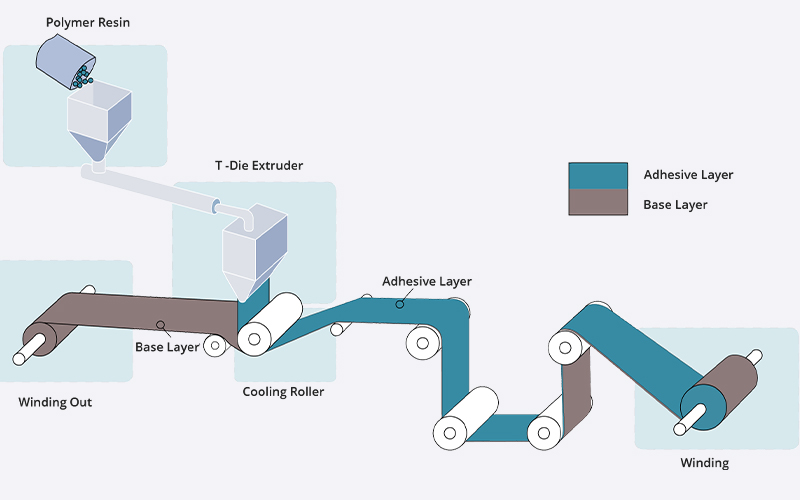 Quick Response Time
We believe that the key to good communication is to be proactive and understand. After you are contacted, our team will contact you within 24 hours. In addition, you can get a quote in just two days.

Comprehensive Market Analysis
Our experts have many years of experience that will help you research your target markets. In addition, they will be there to help you determine whether your product meets the needs of the relevant market. In this way, we will ensure that your business makes the best decision.

Continuous Product Improvements
Because of the fierce competition in the market, the product must be continuously improved. Pengyuan can improve product quality based on feedback received from the market. In addition, these improvements will help you stay ahead of the market and even outperform your competitors.

Quality Assurance
We are very proud of our quality, if there are any quality problems with our products, we will provide product replacement or refund, to protect the rights and interests of customers.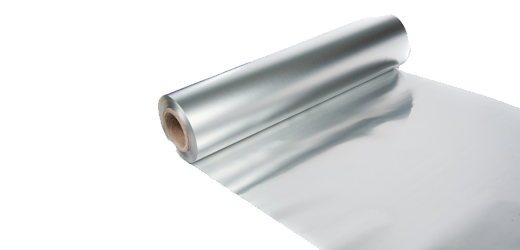 Which to choose Aluminum foil coated PE or Metalized pet film coated PE ?
I am a insulated liner/bag manufacturer,what product do you suggest?
If i would like to get a quote ,what information shall i need to know first?
What is the MOQ and how is packaging?
Please fill in the form below and we will response to you within 24 hours.
ZHEJIANG PENGYUAN is the leader of extrusion coating, the professional manufacturer & supplier of PolarFoil