How Does Aluminum Foil Keep Food Warm? is It Safe?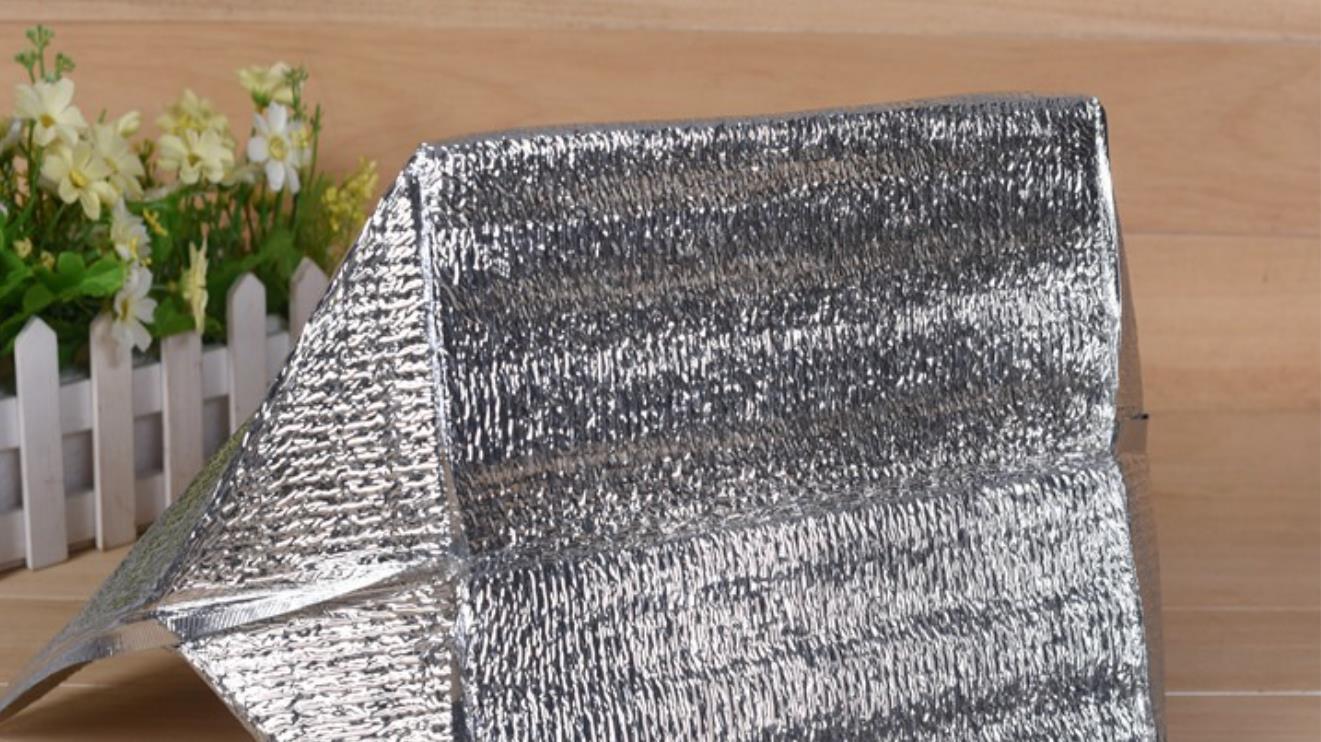 Whether it's an office or college lunch, planning a picnic, or a trip, most of us wrap our homemade food in foil and take it with us. But have you ever wondered how it keeps food warm and even longer is it safe to store food in aluminum foil?
Aluminum foil is made from aluminum (as the name suggests), which has reflective properties and acts as a barrier to light and oxygen. Thus, the foil reflects heat energy back to the food, preserving the inherent aroma, moisture, and flavor of the food. It is often used to package perishable food and dairy products, and can also be stored for extended periods of time. The use of aluminum foil is not limited to food, it can also be used to affix windows to keep the house cool in the summer and warm in the winter.
The foil keeps food warm, but placing foil directly on objects or food doesn't help much. The reasoning behind this is that if the foil is in contact with the object, the thermal energy will move in the foil itself and possibly dissipate. Still, if the foil is placed a little further away from the food, then it can adequately reflect the thermal energy back and hold the freshness of the food. So to keep the foil from coming into contact with food, you can add several layers of butter paper to make air pockets, then add a pack to the last layer of foil.
Since aluminum is a poor insulator (a substance that doesn't allow heat to pass through), place it (food wrapped in aluminum foil) in fiberglass or ceramic tiffin box to make aluminum foil more effective. Not only does it keep food warm for longer, but also cold. It acts as a barrier to oxygen and air and can transfer heat to cold or frozen food. The bottom line is that it helps keep food warm, whether it's warm or cold.
Precautions for using aluminum foil
Ideally, foil is only used to keep food warm for shorter periods of time, but many people store food for longer, which can have consequences. Any food that reaches 7-8 degrees Celsius or exceeds the 3-4 hour time limit (this may vary by season and outdoor temperature) provides an environment for bacteria to thrive and should not be placed in an outdoor refrigerator. Bacteria that grow on food (Lesterella, Staphylococcus) are invisible but can cause food poisoning, clammy skin, and vomiting.
According to health and weight management experts, "Gauze, food-grade kraft paper, and food-grade parchment or butter paper can also be used to wrap food. Aluminum foil locks in moisture and odors and keeps food fresh, but hot and acidic foods should not be placed on aluminum foil, because aluminum can seep into the item."
The above briefly introduces the benefits of aluminum foil for food packaging. If you want to buy aluminum foil, please
contact us
.
PENGYUAN is a professional
custom aluminum foil coating manufacturer
, we have 3 vacuum coating machines, and 8 PE extrusion coating production lines, guided by a 6S management system. As the largest extruder coating base in China, the company has obtained ISO9001, ISO14001, and ISO45001 full-system production standards.